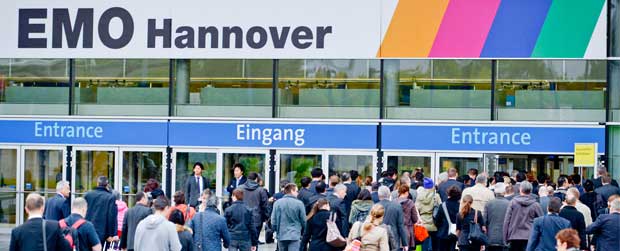 Visit to EMO 2019 has been my 5th time at the Expo. The first one was in 2005. It has always been one of the world's biggest machine tool show and a great platform to know the pulse of the industry. Based on my visit to EMO 2019, I am sharing a few interesting observations for the present and future of the machine tool industry.
It's a good time to buy Machines from European machine tool makers.
That's what most of my fellow visitors from India felt. Well, manufactures were ready to discount, and that too heavily, as compared to what it used to be in the past.
Perhaps, the manufacturers are looking to free-up their piled inventories.
But all said and done, it is definitely a good time to get great deals from European machine manufactures. Go for it!
Shifting mindset – expect India centric models
Developing markets like India are highly price sensitive. To reduce costs, the European manufacturers have been using the strategy to shift their manufacturing base to China or source parts at cheaper rates from around the world. This did not entail any major changes in the core design or modifications in Machine's materials or systems.
However, in EMO 2019, for the first time, I spotted a dominant trend to localise the product for specific needs of the developing market.
The recognition that markets such as India have unique needs which must be met economically for healthy growth is gaining roots. That's a big shift in the mindset of machine tool makers.
Booths were crowded with Industry 4.0 tags, but the tags hardly attracted the crowds
Industry 4.0 is sure a buzz. Undoubtedly, there are bright spots and success stories in pockets, but it's still a long way from a mainstream trend. Manufacturers or Users – No one wants to miss the wave. So, everyone had an Industry 4.0 banner on the booth. But it was merely a qualifier than a deal winner.
To my mind, it will be some time till we see the Industry 4.0 technology, and not its talk, making some waves.
For Omkar Supranational, our team had a very fruitful visit. We met new prospects and existing customers and caught up with our Principals who were exhibiting at the Expo.
One thing we couldn't catch up to was the Oktoberfest – which was due to start in the next week.
For now, expect big announcements on new product launches and product lines from Omkar Supranational in the coming months!