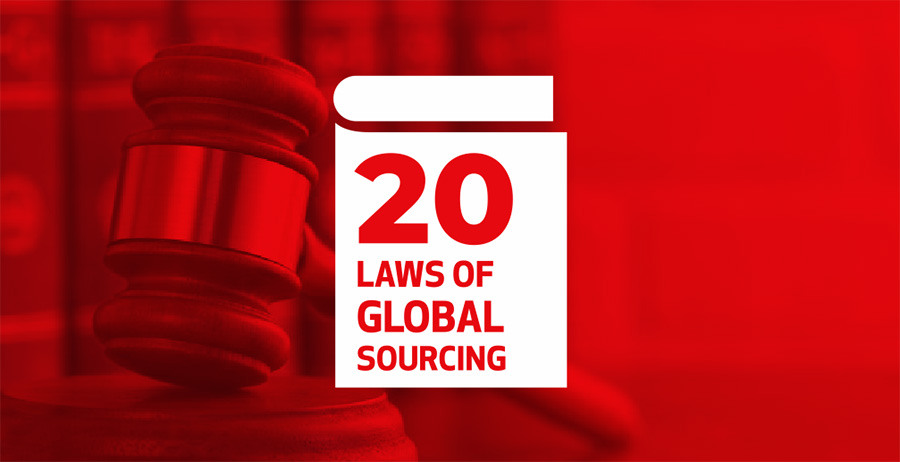 Always categorise your buying priorities. Always.

Sourcing of imported parts is a non-linear in nature. Be comfortable to deal with changes.

When it comes to imported parts, Total Acquisition Cost (TAC) is the ultimate truth.

Don't abuse 'urgent'. Also, urgency, globally means different things in different cultures.

Look for alternatives. Better price and nicer terms are a function of time and patience.

Better to get the technical specifications specified. You will find that definitions do differ, later.

Don't deal with too many suppliers. Don't do business with too few. To arrive at accurate numbers for 'too many' and 'too few' though can take too many years.

People don't source what is available, they are procuring what they believe. Cross-check with everyone.

When it doubt – ask! and DO NOT assume.

The imported parts will get stuck in most unlikely places and for more time than you had originally thought.

Start the sourcing procedure at least 10 weeks before you have thought of.

If you want to avoid surprises, never ignore the packing specifications.

Insignificant issues have a tendency to become significant after crossing international borders.

Negotiations can be a waste of time if you don't invest in understanding the culture of supplier's negotiation.

'Sourcing optimisation' is a synonym for practice.

When considering the currency fluctuations, be sure to calculate case based on the worst scenario.

Importing of parts is all about to know to apply the right allowances for time, money and quality.

Money can't buy manners. No matter what is the situation always be respectful to the other party.

When importing, aim for reducing the risks. That will automatically create the savings.

Global sourcing is a relay race. Ensure you have the best runners on the team.