For the last 20 years, Omkar Supranational is supporting the Indian manufacturing sector with supply of 100% genuine spare parts for machine tools.
India imports most of its precision CNC machine tools.
Imported Machines, especially, Japanese and European makes need specific parts.
A reliable supply of spare parts and consumables for imported machines is a key challenge.
Omkar Supranational has been focused on innovative solutions to solve this challenge for the last 20 years.
There is hardly any other company that can claim the focus, experience and expertise we have.
One to One Replacement for 5000+ Parts in 20 years!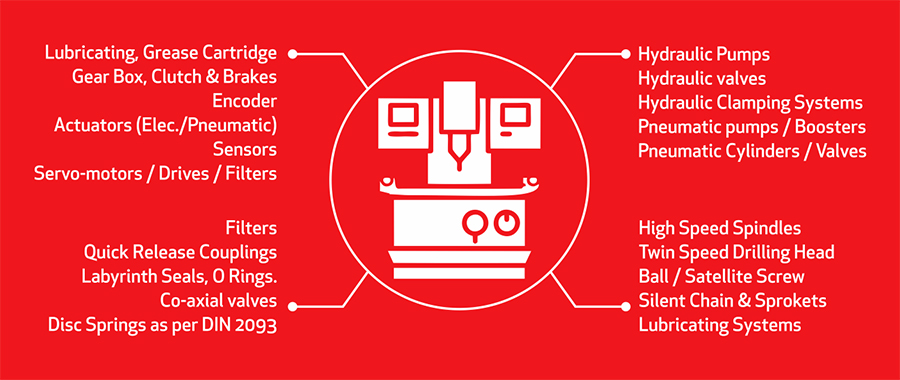 One Specialty for 20 years – single source solution!

Yes! We provide solutions and not just 'deal' in parts. Our engineering know-how, application understanding and nuances of the global sourcing means we can offer a solution that meets your specific needs.
20 Years – Trusted by world's leading brands!

Imported Machines, especially, Japanese and European brands have very specific requirements for their parts.
For related imported spares enquiry, please contact us on info@omkarsupra.com or call +91 9529380581